Dear Bat World Sanctuary Supporter,
With pup season at the halfway point, July has proven to be a very busy month! We handled 113 rescue calls from across the U.S last month, as well as international rescues from as far away as Iran and Tunisia. Over 100 Eastern red bats have been raised and released, as well as a total of 16 evening bats. As we enter August, we are left with Mexican free-tail pups (always the last to arrive). We will soon be inundated with grounded juvenile bats as they learn to fly. The finish line to pup season is just ahead, and while it is bittersweet, our staff and volunteers will welcome a little rest. Keeping reading to see what else we've been up to this month!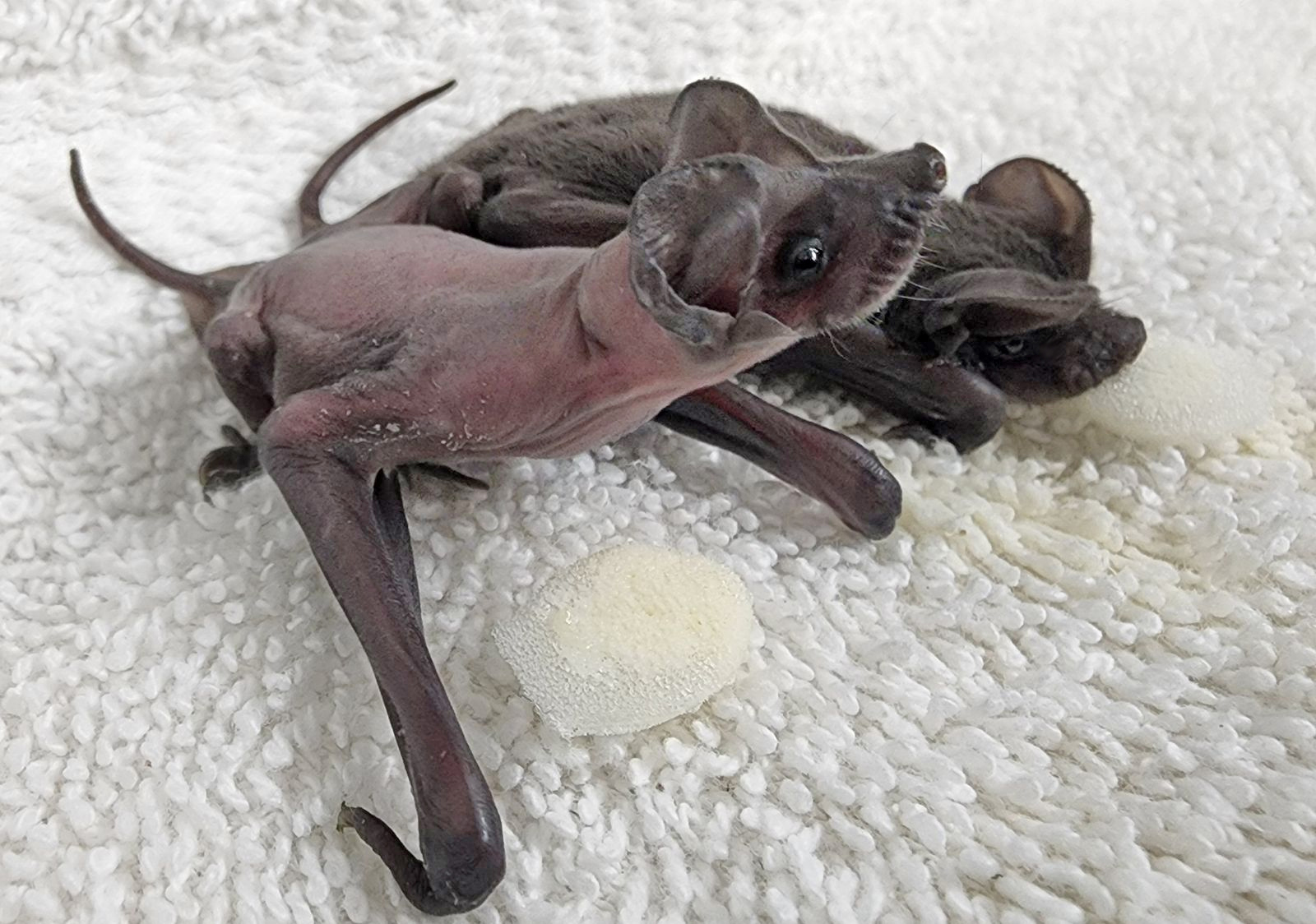 The Mexican free-tail pups
The free-tail pups have started rolling in! This year's roll-call: Ace, Kevin, Penne, WeeWoo, and Lacey. Mexican free-tails have their babies well into the summer and by default, these tiny pink pups, with see-through tummies, generally mark the final weeks of our busy orphan season. Baby Ace commenced the free-tail frenzy when he was found at an Ace Hardware store. Next came the arrival of little Kevin (via his mother Karen who was rescued while heavily pregnant). Ace and Kevin are pictured above, having just had a warm milk breakfast (the pups suckle their specialized milk formula through small foam sponges). Throughout the next few weeks these pups will have the opportunity to strengthen their wings in our large flight enclosure, before they are released. We expect a large increase of free-tail intakes throughout the coming weeks as eager juveniles learn to fly. Throughout this final stretch, our staff and volunteers will continue making daily trips into town to keep a close eye on nearby colonies and ensure that all pups and juveniles have a fighting chance at survival.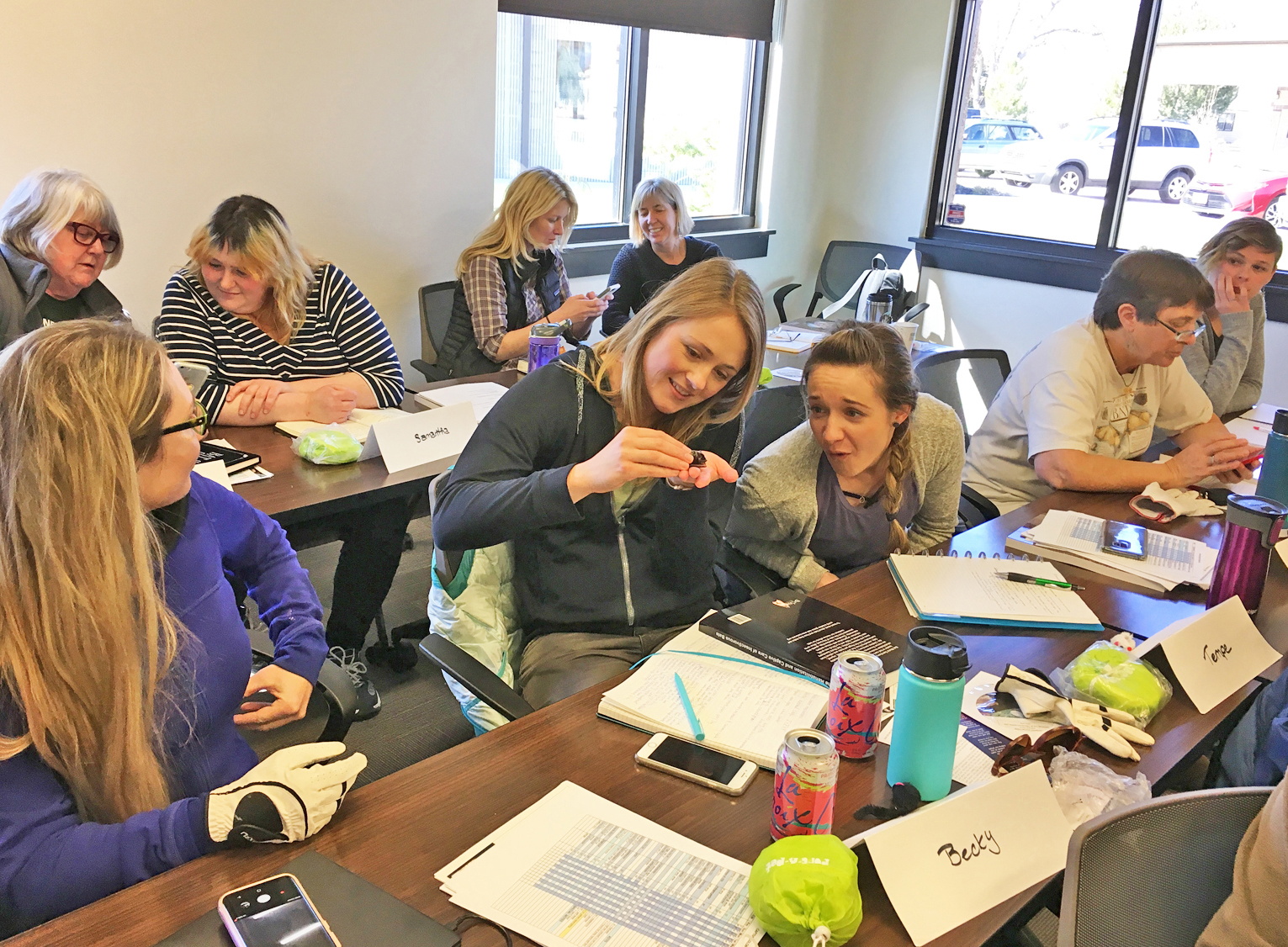 Students pictured above are trained and vaccinated in order to handle bats.
Education
Bats are routinely euthanized by Animal Control agencies across the US. As part of our commitment to providing quality continuing education for animal care professionals, Bat World MidCities is now approved as a training partner by the National Animal Care and Control Association (NACA), enabling us to provide CE hours for Animal Control officers throughout the US. As part of this arrangement, we will be a featured webinar presenter through the Justice Clearinghouse network in 2023. NACA is the largest professional organization for Animal Control officers in the U.S., and Justice Clearinghouse provides online training for over 100,000 law enforcement professionals including Animal Control officers and police. These strategic partnerships are critical to ensuring that bats can be transferred to wildlife rehabilitators to receive professional care rather than simply being euthanized.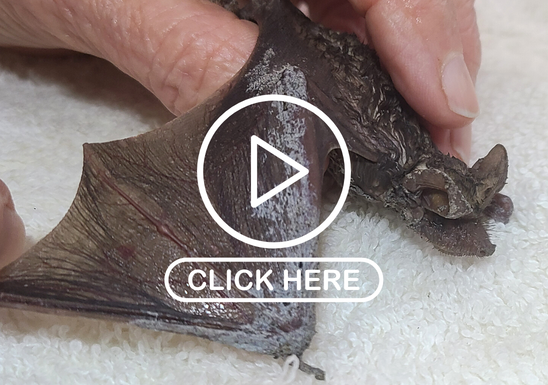 The Sticky 12 
On July 14th, we received a call that a local business had found a bat in front of their building.  The finders named her Sunny, and once she was rescued, we quickly realized something was very wrong. Sunny was covered in a foreign, extremely sticky substance that left her unable to move without difficulty. Her hair was matted to her body, and her wings glued shut. We immediately concentrated on cleaning her up using coconut oil to remove the bulk of the substance, and small scissors and tweezers to remove more difficult areas. Sunny was incredibly patient with us, allowing us to clean her despite her fear. We firmly believe she knew we were helping. She received supportive care and much needed rest after 2 hour long cleaning process left her exhausted.
As a lactating female, she had a pup somewhere that needed her and it was crucial she be released as quickly as possible. However, in searching the area where Sunny was rescued, we found an additional 5 bats all covered in this mysterious substance. Over the next few days searching the area, we would go on to find 6 more "sticky bats"- all mothers with missing pups, who required extensive care to clean. With each bat we found the substance was drier.
On the third day of searching, we found no more bats so then deemed it safe to release the rescued bats. The mothers had been away from their babies for varying time and it was critical to get these mother's back to their babies. We also believed that the original substance had dried, or those responsible had corrected the issue.
While caring for the bats, dubbed the "Sticky 12", we put out pleas on local social media asking for the public's help identifying which construction site these bats were coming from. We hoped workers involved would contact us, but no one stepped forward. Additionally, our local Palo Pinto, TX game warden was unresponsive to the issue and has yet to contact us. While we may never know where the sticky 12 came from, we remain hopeful that whoever was involved with the construction near this maternity colony saw our post and the impact their work had on these bats.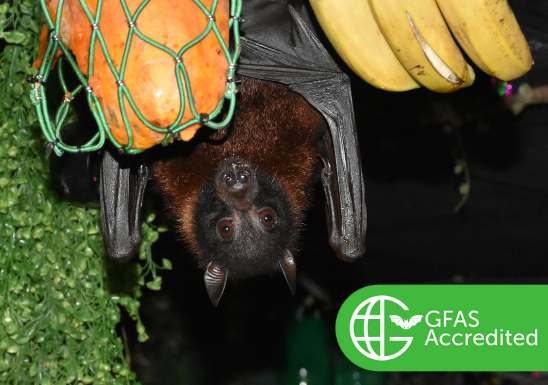 Accreditation Renewal 
Earlier this year, we welcomed staff members from the Global Federation of Animal Sanctuaries (GFAS) into the facility for our three-year inspection. Thanks to the good reviews given by our resident bats, we continue to meet the GFAS standards of excellence! We would love to publicly thank GFAS for allowing us the honor of being the only bat sanctuary accredited by the world's foremost animal sanctuary accreditation program. We appreciate the diligent work of GFAS to ensure the welfare and humane treatment of animals internationally, and we are so proud to continue to be recognized by GFAS as a "true sanctuary" since 2011.

Matching Grant Fundraiser Results!
In the month of July, we had a very generous offer of a $2,000 matching grant from our long term supporter and friend of the sanctuary, Laurel Rohrer. We are excited to announce that we have reached, and surpassed, our goal! In total, after the match, we raised $5,199 to go towards food, medication, and fuel expenses. We cannot thank our supporters enough – you are the biggest reason we are able to do our work, and every single life we save is thanks to you. We would also like to take this opportunity to thank Laurel once again for her incredibly generous spirit, and her spectacular love of bats. ♥