The Largest Bat Sanctuary on Earth
Bat World Sanctuary is on the front line to end the mistreatment of bats. Each year we rescue hundreds of bats who might otherwise die. Lifetime sanctuary is given to non-releasable bats, including those that are orphaned, injured, and rescued from the exotic pet trade, zoos and research facilities.
Bat World was founded in 1994 and is a 501c3 non-profit, accredited organization with the Global Federation of Animal Sanctuaries.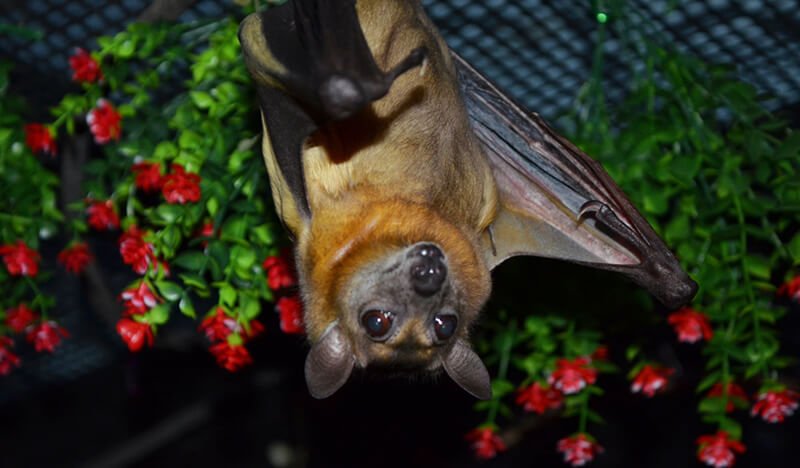 Fruit Bats' Toy Box
Fruit Bats' Feeding
Fruit Bat's Roosting Area
Fruit Bat's Semi-Outdoor Flight Area
The Insect Bat Cave
Fruit Bats' Toy Box
Fruit Bats' Feeding
Fruit Bat's Roosting Area
Fruit Bat's Semi-Outdoor Flight Area
The Insect Bat Cave