Baby season is at our doorstep, and we are excitedly preparing for this year's pups to arrive. While bat pups will be requiring the majority of our attention during the coming months, this does not mean our day-to-day rescues and education efforts are slowing down. This month was filled with new challenges and projects which we are excited to share with you today.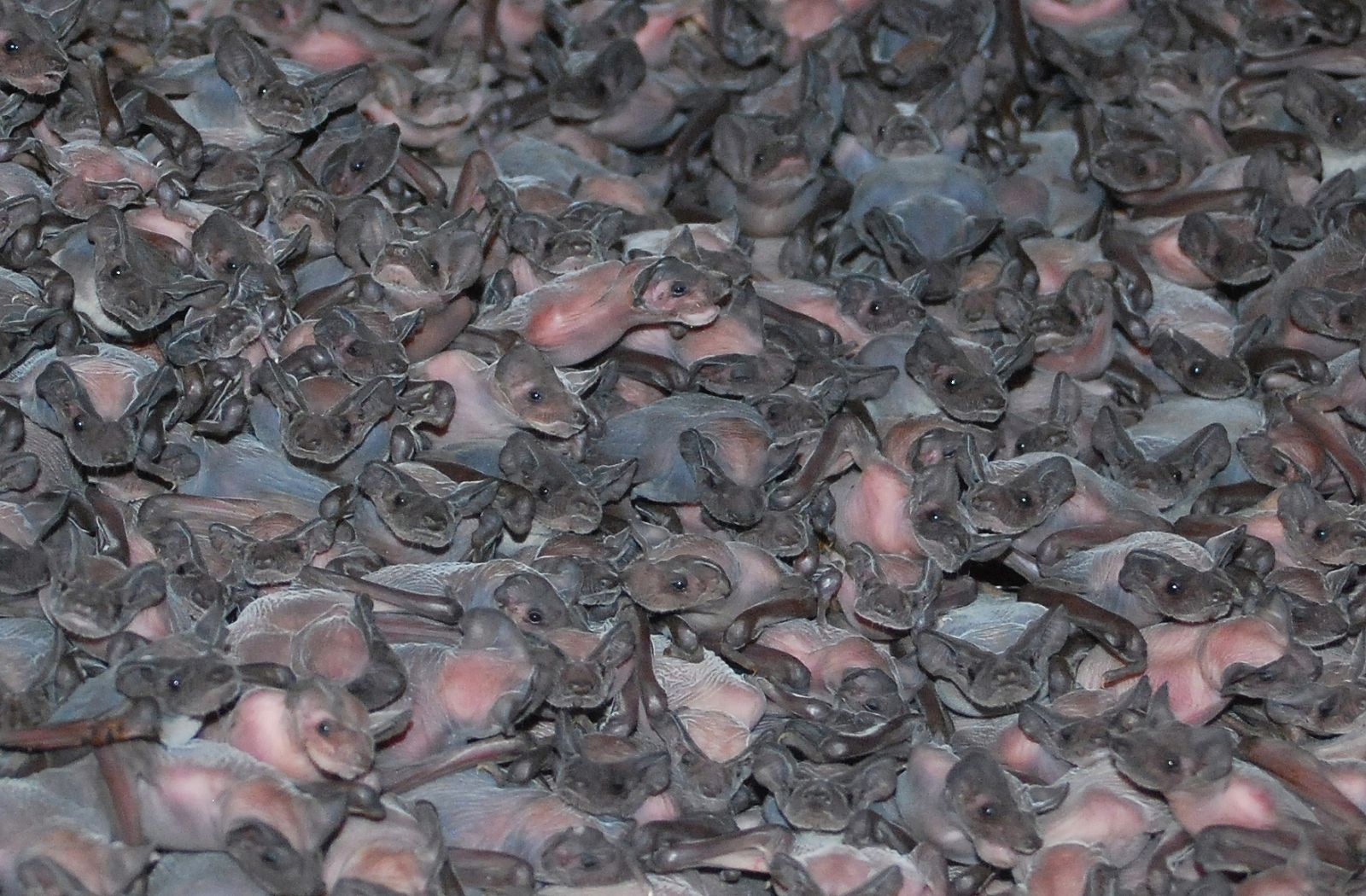 SAVE THE ORPHANS OF 2022
We are excited to announce that we have a matching grant offer of $1000 dollars. If we can raise $1000 by May 31st, we will receive a matching donation from donor Cheryl White. At the end of this month, we do expect to begin receiving Eastern red bat orphans and soon after, Mexican free-tail pups. This matching grant would allow us to obtain crucial medicines, formula ingredients, and supplies in preparation for this upcoming baby season.
We would like to thank Cheryl White for this generous donation and for her ongoing support for the bats. We would also like to personally thank anyone who is able to donate towards this matching grant. Donations can be made via our Facebook fundraiser or by using the donate button at the bottom of this email.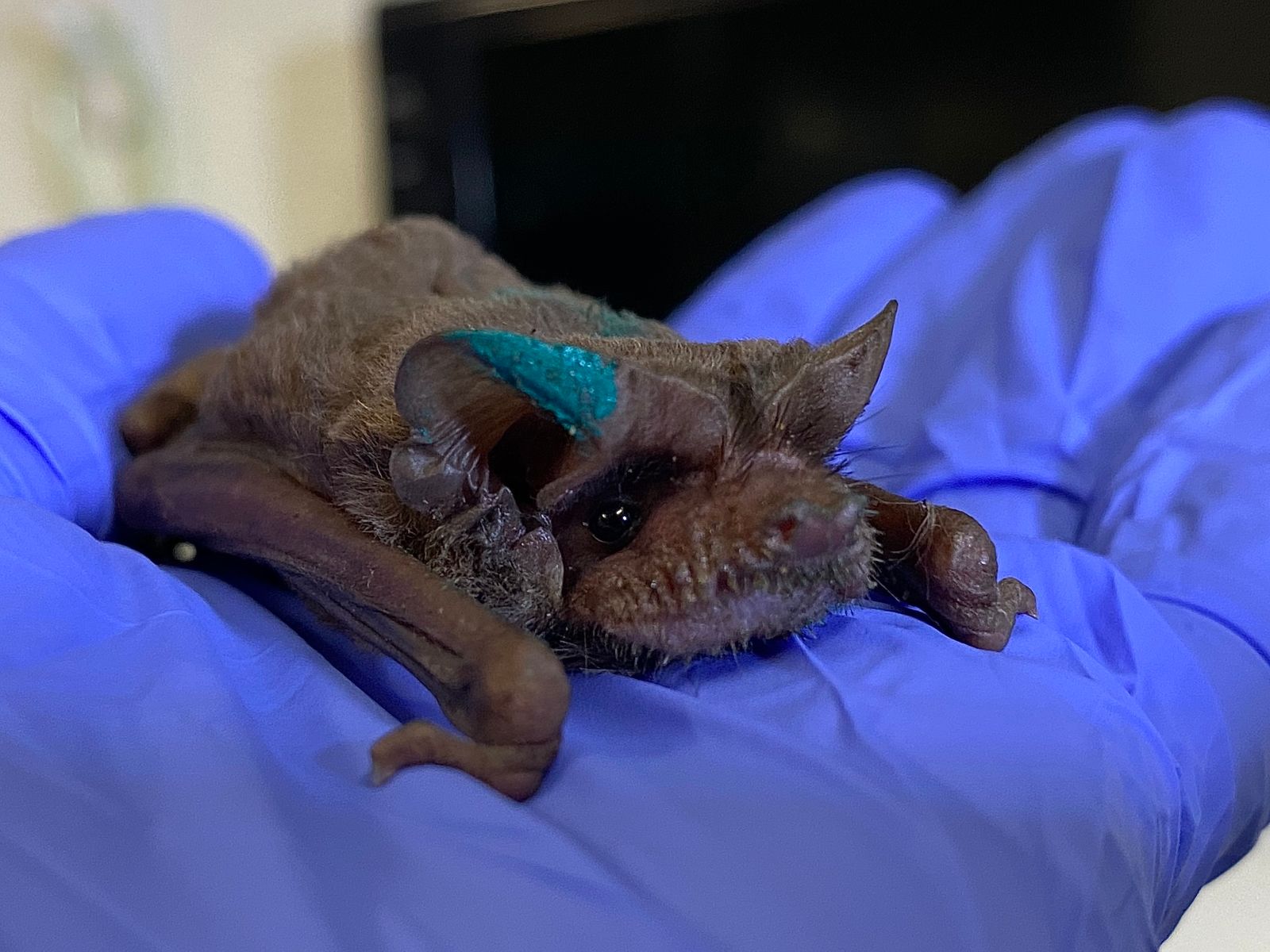 ALFIE
It is an unfortunate reality, that we live in a world where bats are considered vermin. Ugly, dirty, disposable- vermin. Alfie, a beautiful Mexican Free-Tail bat found herself stuck inside a warehouse and at the mercy of the humans working there. Little Alfie was having trouble finding away out. Lost and terrified, Alfie was grounded. One of the managers at the facility saw her in need of help, and proceeded to kick her- rolling her on the ground, in order to remove her from the building. At the sight of this despicable abuse, one of the workers dropped everything to go help Alfie, who had been mangled so badly she was left with a large bruise on her mouth, crumpled tail, and other injuries not yet visible. The worker transported Alfie to our facility, where she received immediate emergency care. Upon first holding Alfie, her stomach was so distended, it appeared she may have been pregnant, but this was not so. Her inflated stomach was caused by sustaining severe internal injuries. If the person who jumped to her rescue had not seen her in time, Alfie would not be with us today. She has a spirit of gold. This little fighter has been through so much, but she is still hanging in there. Throughout the next few weeks, Alfie will be monitored closely as she recovers. She is now stable, eating, and on pain medicine to help her cope. She has made a few friends, including Dusti the Mexican Free-Tail who will keep her company throughout her recovery. Rescued from the brink of death, her will to live has proven to be unbelievably strong.
PRISCILLA
This lovely girl joined us this past month. She was dropped off at a neighboring rehabilitation organization and transferred over to us. Unfortunately, her finder didn't offer up any information on what happened to dear Priscilla, but we are very thankful they got her to a safe place. Miss Priscilla was suffering from a terrible wing break, one of the worst we've seen this year. Upon arrival she was given fluids, pain meds, and started on an antibiotic, but unfortunately her wing was unable to be saved. The removal of a wing is always a last resort, but sometimes necessary due to the location and severity of the break. Bats in proper captivity do very well with the loss of a wing, as long as the enclosure is set up to meet their needs.
Now that she's through her procedure, Priscilla is being closely monitored in our clinic while she heals. In a few weeks she will begin to learn to self feed, and eventually move into the colony. She will spend the rest of her life here, running about her enclosure via the mesh walls, textured rocks and branches, and all the leaves to hide in she could ever want. Priscilla may be a bit slower than before, but we are confident this sweet girl will fit right in.
BATS IN THE PET TRADE
Bat World Sanctuary has been actively fighting against bats entering the cruel, exotic pet trade over 20 years. This short documentary was created to expose this perverse practice and to tell the stories of some of the bats we have rescued. We are now asking the public to share this video in order to help us save more lives. #SaveTheBats
For more of our rescues…
Please take a moment to browse through our rescue log and learn more about the many rescues you supported this month. These rescues happen because of the kindness and generosity of donors like you and supporters who have joined our Sunshine Rescue Club. For more information on how you can join the Sunshine Rescue Club and help us save more lives, click here.
Thank you so much to our supporters, we truly could not do this without you. You make it possible for us to save lives, and we are endlessly grateful.
~ Bat World Sanctuary