As spring rolls in, so do more bats! Since February, we've kept busy assisting with over 63 rescues, both nationally and internationally. Although our rescue work may have kept us from seeing the newest blockbusters, like the vampire bat movie "Morbius", it didn't stop us from taking the opportunity to educate the public on these very misunderstood animals.
Rupert
Little Rupert accidentally found himself inside of Flying Tire Bicycles in Mineral Wells, Texas. We aren't sure how long little Rupert was stuck, but thankfully store manager Kristen found him before it was too late. Upon arrival, Rupert received warmed fluid injections, some cleaning up, and a fashionable green ear for identification. He will stay with us for a little while until he regains his strength, and soon he will fly free once again! These two photos are about 2 hours apart, and show the immense difference that emergency care can make.

Batty
In March, we welcomed a new colony member all the way from Ohio! Batty is a 13 year old Egyptian fruit bat who is ready for his comfy retirement at Bat World Sanctuary. Batty comes from the Boonshoft Museum of Discovery in Ohio, where he served as an education ambassador. He has settled in beautifully and can be found snuggling with his new elderly friends in the "Geribatric ward". We think Batty is going to love his golden years filled with hammocks, melon treats, and most importantly: lots of friends. We would also like to thank Tracey from Boonshoft Museum of Discovery for personally transporting little Batty and making the 16+ hour road trip to get him safely to his new family. We are so thankful that we are able to provide a forever home for deserving bats like Batty.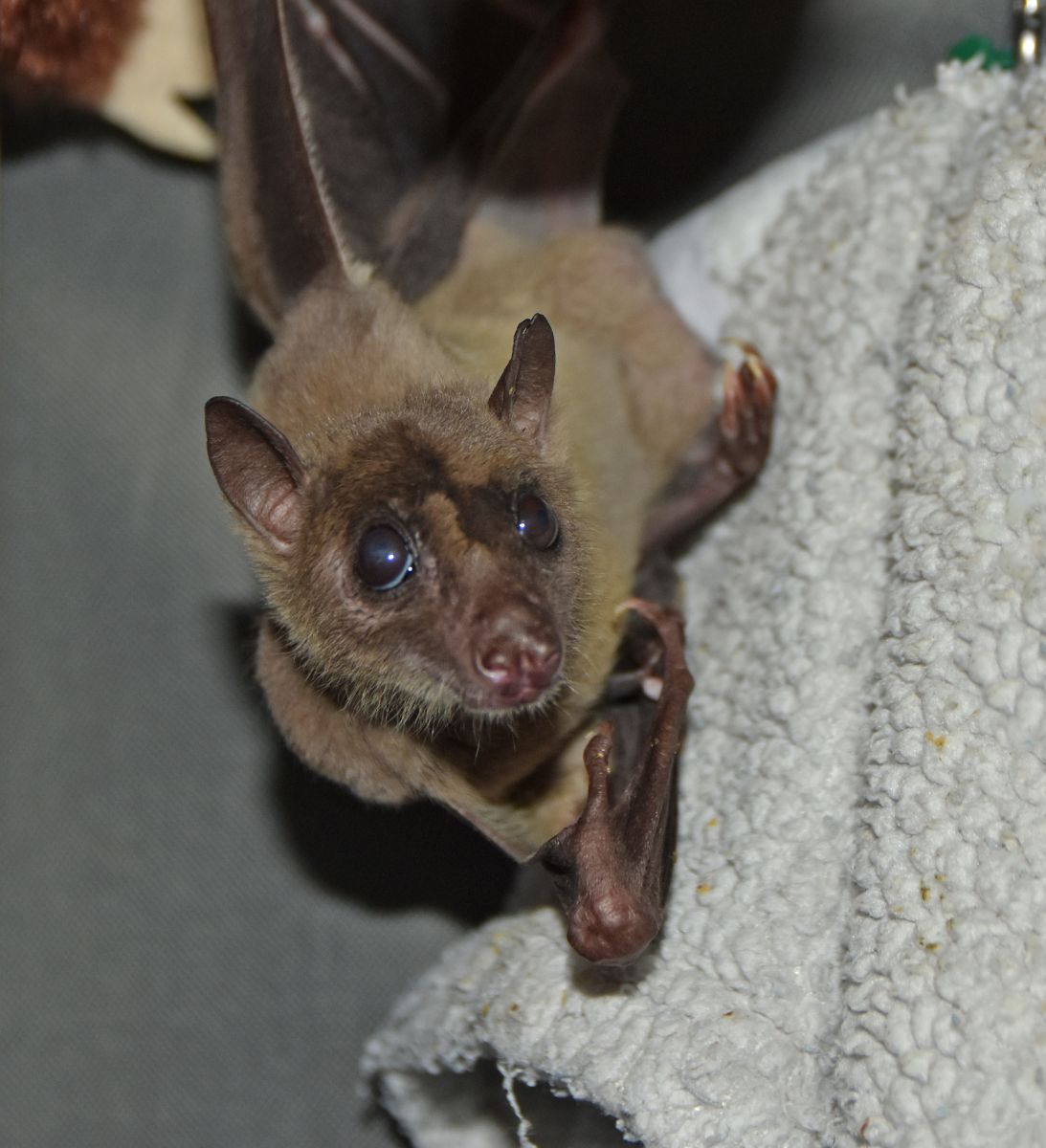 Thin Mint
Miss Thin Mint, a beautiful big brown bat, found herself inside a building in Colorado City, TX. She was stuck in a dilemma- Thin Mint had become thin, dehydrated, and hungry. Just when things weren't looking so great for little Thin Mint, she was rescued by the kindest of people! First, Thin Mint was picked up by Colorado City animal control, who wanted to do everything in their power to help this little bat. They contacted Big Country Wildlife Rehabilitation Center and made arrangements to transfer our big brown bat into their temporary care. Then, their amazing wildlife rehabilitator, Jennifer, made the hour drive to meet up with our Bat World team and bring Thin Mint to her final destination for rehabilitation. Miss Thin Mint has made an amazing recovery, and quickly took to self feeding within a day! She's being carefully monitored in the meantime, but will soon be releasable. Here's to continuing your speedy recovery, Thin Mint!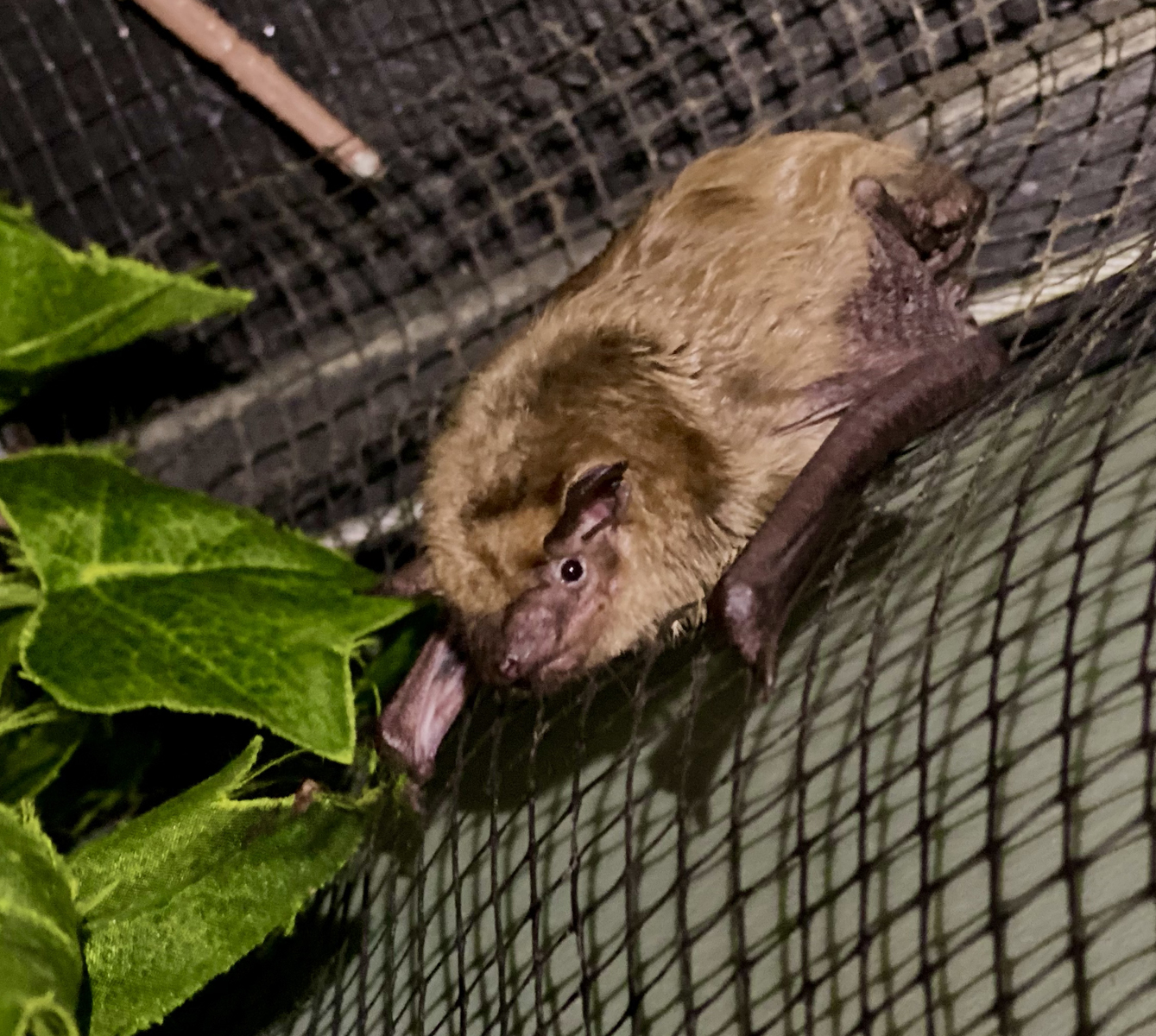 Educational outreach
In between rescue calls, we were made aware of a new Marvel film called Morbius. Seeing that the main character in the film had an origin story revolving around "vampire bat science," Assistant Director, Rex Dominguez, sprung into action and worked to create an educational flyer to combat the Hollywood misconceptions. She personally distributed these flyers to local movie theatres, and shared them online via our social media channels. Please click here to view an enlarged copy of this flyer and learn a little about vampire bats!
For more of our rescues…
Please take a moment to browse through our rescue log and learn more about the many rescues you supported this month. These rescues happen because of the kindness and generosity of donors like you and supporters who have joined our Sunshine Rescue Club. For more information on how you can join the Sunshine Rescue Club and help us save more lives, click here.
Thank you so much to our supporters, we truly could not do this without you. You make it possible for us to save lives, and we are endlessly grateful.
~ Bat World Sanctuary