One week from today, September 23rd, is North Texas Giving Day! As we have done in the past, this year we are once again designating all of the funds raised on NTGD towards our food expenses for the bats, which runs approximately $45,000 annually. Giving day occurs only once a year and we hope that you will participate to help us raise always-needed funds to feed the bats we rescue and care for 365 days of the year.
Aside from the 742 bats we have saved across the globe so far this year, here are four examples of how your support saves lives.
1) In February of this year a horrific arctic blast swept through Texas, killing thousands of migrating bats. 261 of these bats were saved either directly by us or indirectly by sending supplies and support to other rehabilitators who were also rescuing bats across the state. "Renfield", pictured below, suffered frostbite but made a complete recovery. He was released when the weather warmed enough to produce adequate amounts of flying insects.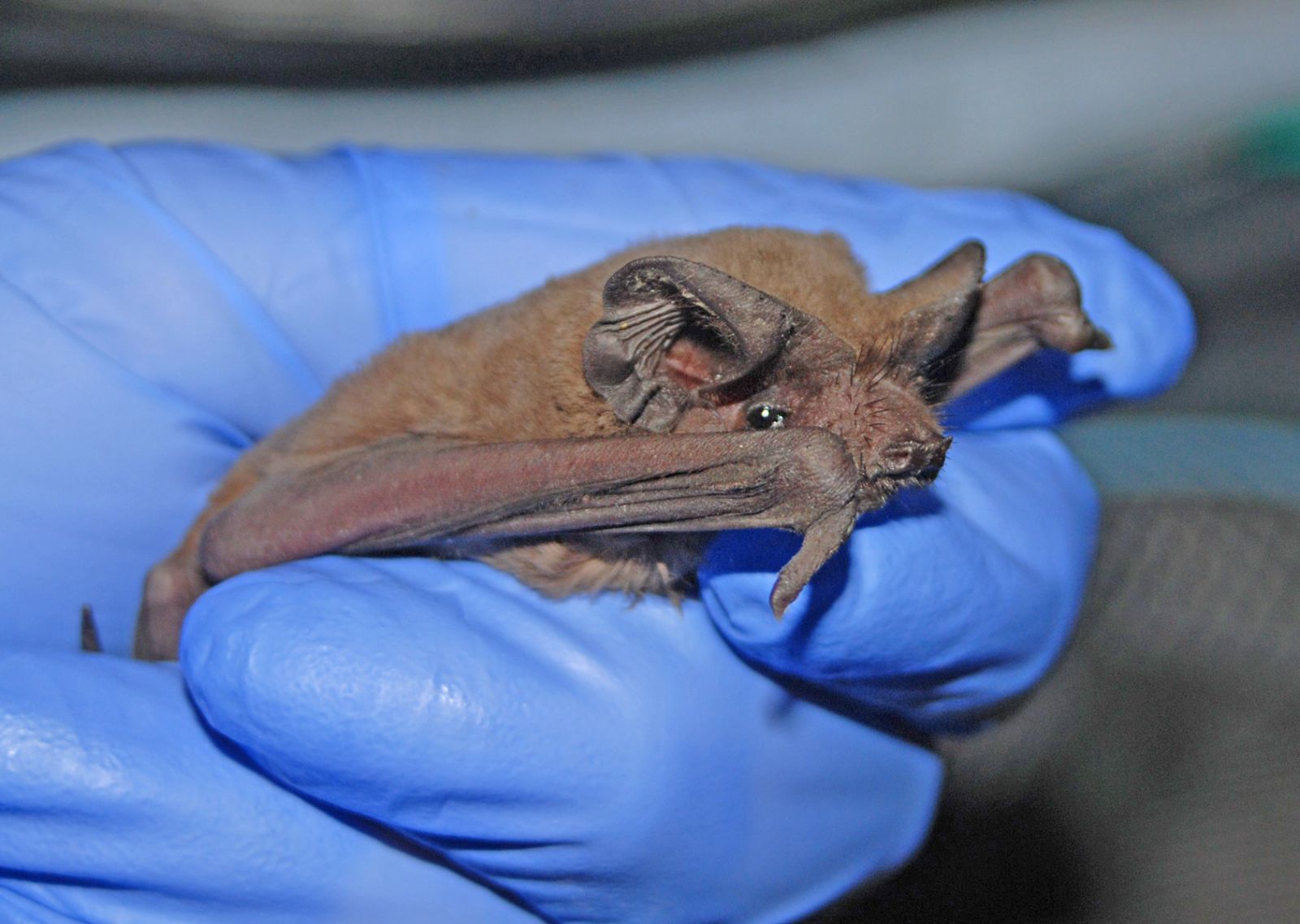 2) In March, this tiny tri-colored bat was mistaken for a wasp nest and knocked out from under the eve of a home. The petrified homeowner called after realizing she had struck down a bat instead of wasps. When we arrived, tiny "Pip" was still laying on the ground, stunned but thankfully uninjured. The owner of the home was so terrified of bats that she hid inside her doorway while we collected Pip. We took the opportunity to educate the homeowner and left reading materials on the importance of bats. A few days later the homeowner called us back asking how Pip was doing and requested that we please bring him back to release at her home when he was ready.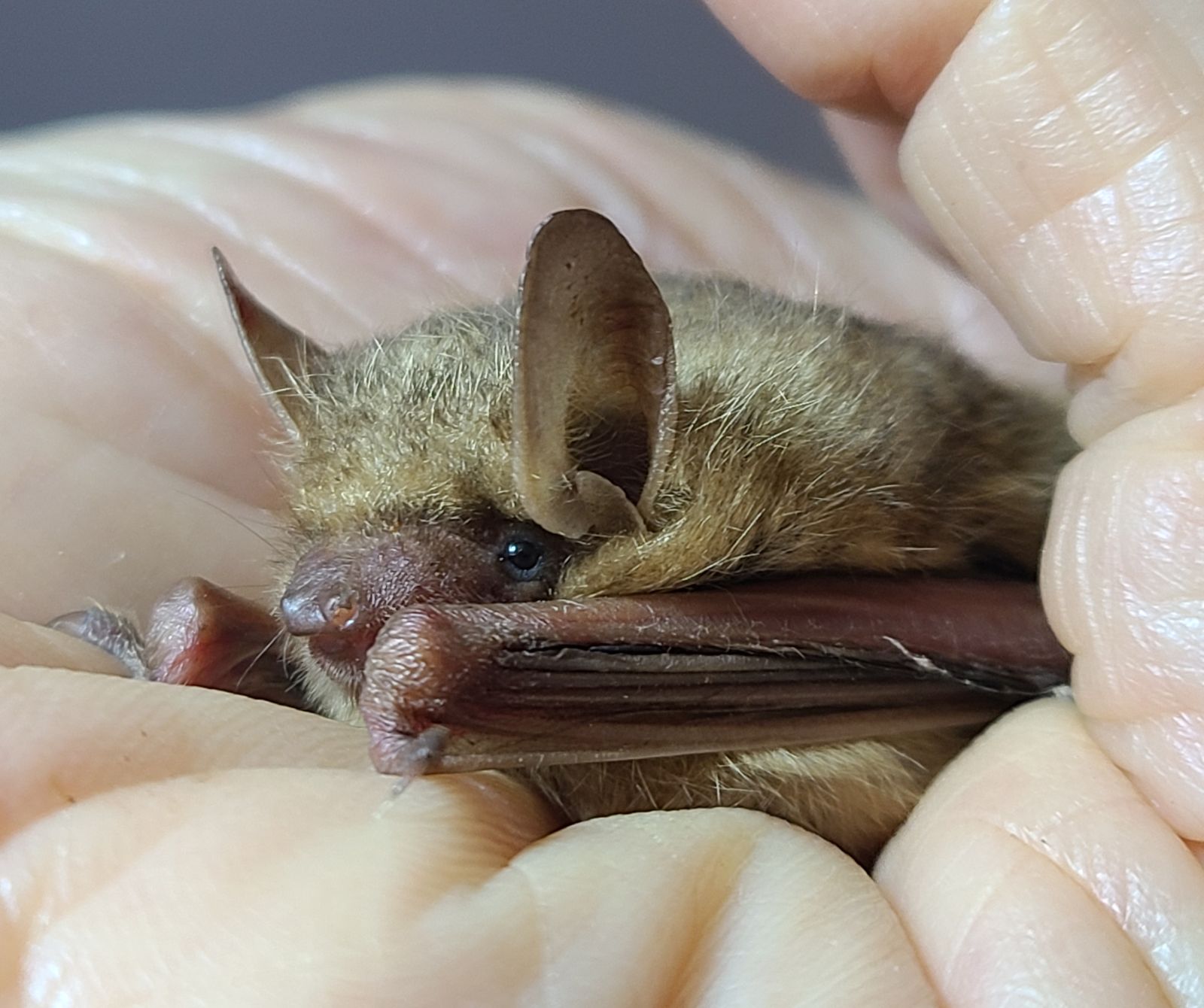 3) In July, "Arid" was one of dozens of bats we rescued in nearby towns. Little Arid was trapped inside a building for several days before being spotted. She was so near death when found that we weren't sure she could be saved. A vast amount of injectable fluids and a few drops of hydrolyzed protein given throughout the night gave her the strength she needed to pull through. Her ear was marked green to let caregivers know that she needed special treatment. After a few days of rest and nutritious food she was able to be returned to the wild.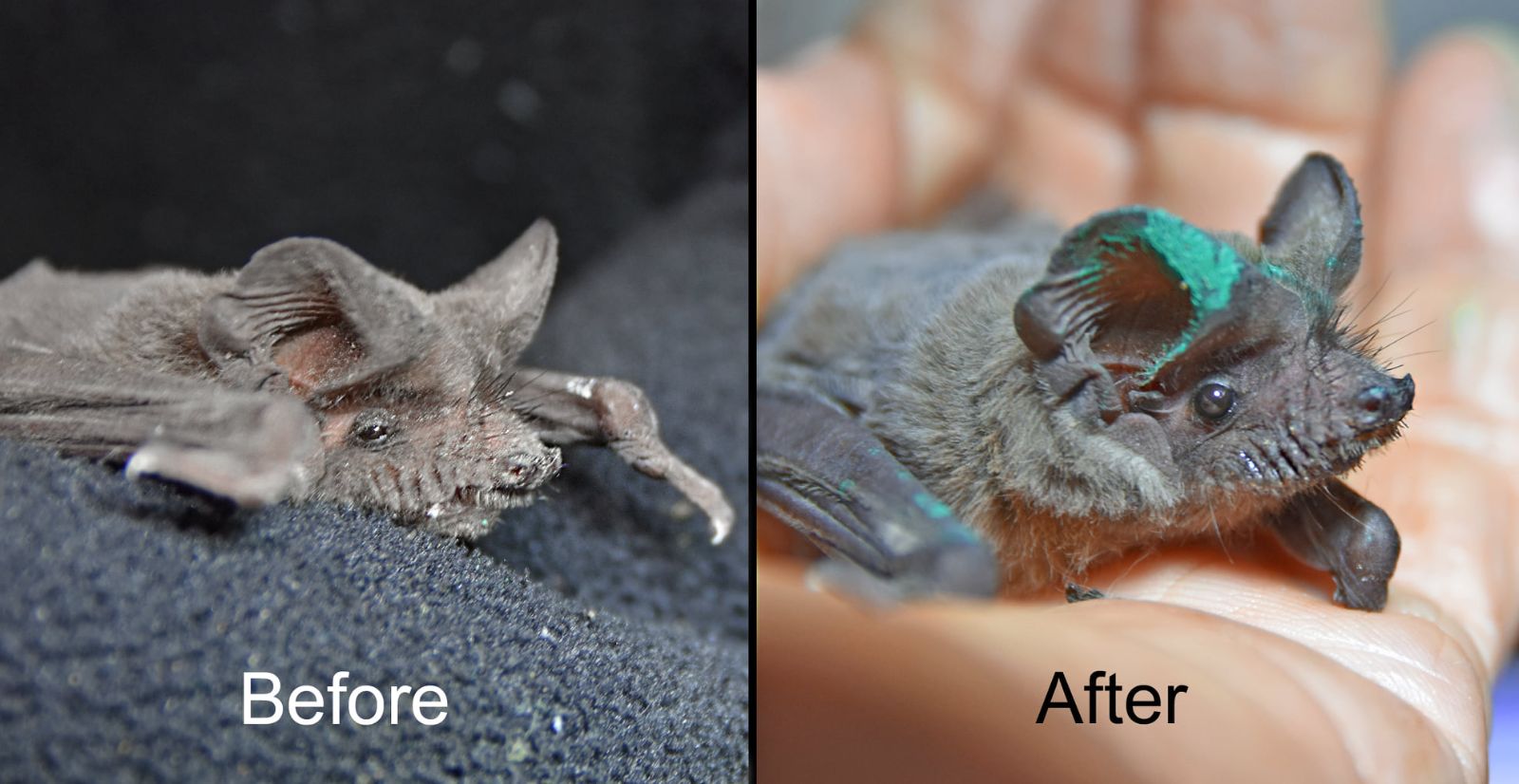 4) In September, we received four Egyptian fruit bats from a cruelty seizure in Norman, OK involving over 350 malnourished and starving animals. Sadly, the bats were kept in a 4′ x 2′ cage inside an outbuilding with no sunlight or ventilation, and the tiny cage was caked in over an inch of guano. When the bats arrived, the trauma they had endured was obvious. They were more fearful than any other fruit bats we have rescued in nearly 3 decades. It is times like these that both anger at their mistreatment and wanting to give them all the care and attention they deserve, collide in a mix of emotions. Pictured below are two of the bats after just arriving at Bat World Sanctuary, and then later being released into our large indoor-outdoor flight enclosure to join their forever family.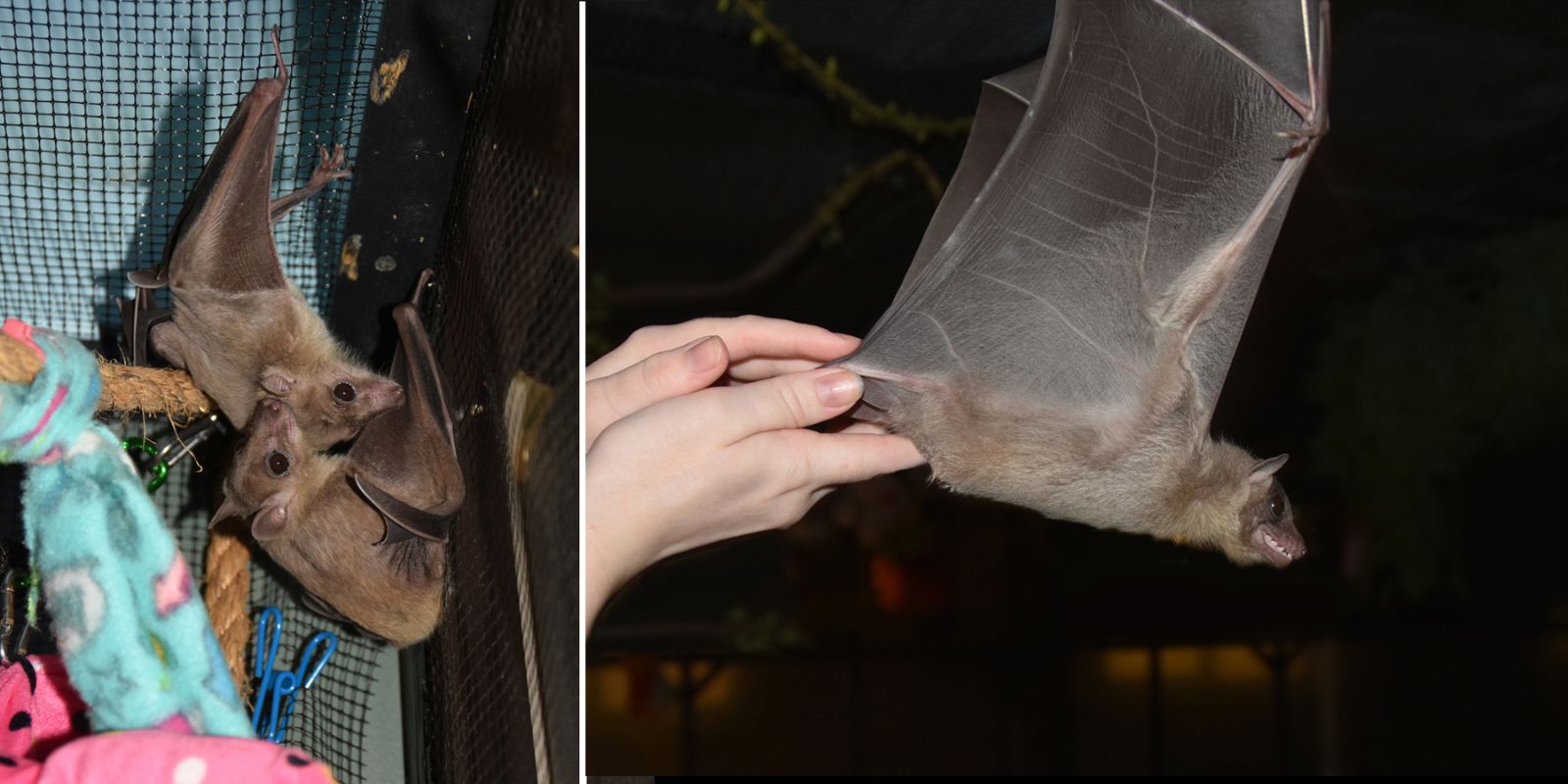 In addition to the funds we raise on NTGD, every donation we receive increases our chances of winning prize money ranging from $1,000 to $10,000, and local Texas foundations will also match the total amount we receive by 10%!
Early Giving is open if you would like to donate now.
Thank you for being part of our rescue efforts for bats! We could not do our job saving and caring for these precious lives without you.
Bat World Sanctuary